Business News
Canada-UK digitisation project set to support fleet operators achieve …
페이지 정보
작성자
최고관리자
댓글
0건
조회
47회
작성일

23-05-12 14:06
본문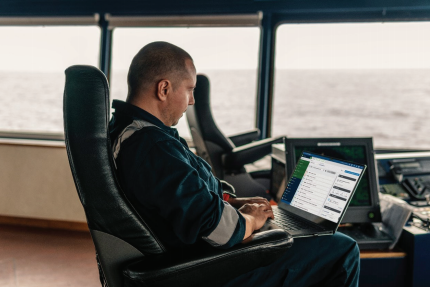 Leading Canadian maritime operations platform provider, Helm Operations, is partnering with Bristol-based Reygar to harness the benefits of digitisation as part of the global effort to reduce the maritime sector's carbon footprint.
The collaborative research and development initiative, jointly funded via Innovate UK's 2022 'Canada-UK Zero Value Chains – Transportation' call and the National Research Council of Canada, will pave the way towards lower carbon emissions and reduced operating costs for tug and workboat fleet operators worldwide.
The partners aim to achieve this by further developing the integration between Reygar's BareFLEET vessel performance monitoring technology and the Helm CONNECT fleet management modules, with an on-vessel link up between Reygar's telematics unit and the Helm CONNECT user interface.
The project builds on existing co-operation between Reygar and Helm, who partnered in 2022 to support the roll out of BareFLEET to global marine, energy and logistics provider, Crowley. Crowley worked closely with Reygar and Helm on system integrations to generate essential maintenance, fuel and emissions data that empowers crews and fleet managers to adopt more efficient, fuel saving operational practices. Since then, other mutual customers have successfully adopted Helm CONNECT and BareFLEET integration for more streamlined and effective fleet management.
The project addresses a key technological challenge for the global marine sector, which has tough targets to meet in its drive towards net zero emissions. The initial scope of work is expected to be completed by May 2024.