Business News
DNV awards first D-INF(S) type approvals to COSCO and SHI for standard…
페이지 정보
작성자
최고관리자
댓글
0건
조회
50회
작성일

23-05-12 14:18
본문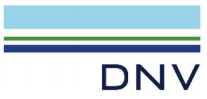 COSCO and SHI have received the world's first D-INF(S) type approvals from DNV for their data collection systems. The D-INF rules provide guidelines for the design, construction, and maintenance of a ship's data infrastructure. By implementing the class notation, COSCO and SHI demonstrate their commitment to providing a standardized data sharing solution to their customers and ambition to lead in the digital transformation of the maritime industry.
A standardized data infrastructure system can, through improved connectivity, data sharing, analysis, and real-time monitoring, enhance safety, improve operational efficiency, and reduce maintenance costs. DNV's data collection infrastructure and vessel connectivity(D-INF) rules can help ensure that a vessel's data network is reliable, secure, and supports the increasing demand for data-driven decision-making in navigation, communications, and safety systems.
Samsung Heavy Industries'(SHI) data collection infrastructure, SVESSEL® BIG will be a key component of the digitally enabled vessels they offer to their customers. With D-INF(S) type approval of the smart vessel system, SVESSEL®, customers can have confidence that the key data pipeline onboard their vessels has been verified to meet state-of-the-art standards for reliable, safe, and efficient information sharing.
COSCO Shipping has implemented data collection infrastructure through its subsidiary Shanghai Ship and Shipping Research Institute(SSSRI) and developed the Intelligent Integrated Platform System(IIPS). This vessel-to-cloud data collection system is set to be installed on a series of COSCO Shipping's newbuild container vessels at the COSCO Shipping Heavy Industry shipyard in YangZhou.
The D-INF(S) notation for standardized solutions, verifies that the data collection infrastructure systems can collect data from a range of different systems and supports input and output according to a standardized ISO19847/19848 format which facilitates collection, exchange, trust, and use of data.