Issue
RC Dock Receives Class Approval from RINA for New Remotely Controlled …
페이지 정보
작성자
최고관리자
댓글
0건
조회
42회
작성일

23-05-12 14:18
본문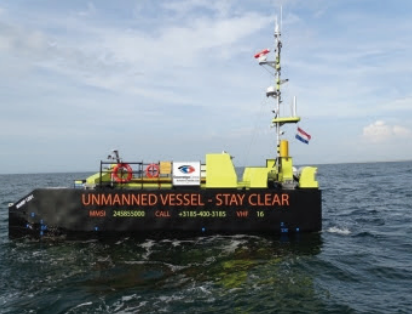 Automated vessels are a new horizon for the shipping industry and the start of a new chapter in its long history. With strong experience in marine automation, RC Dock has achieved a milestone with class approval of its first Remotely Controlled Unmanned Workboats to operate up to 200 nautical miles from shore.
RC Dock, based in Ijmuiden in The Netherlands, is known for its innovative application of the latest technologies to support the shipping industry, including Unmanned Surface Vessels(USVs), automated USV mooring and refuelling docks, and USV launch and recovery systems. RINA has classed the first of its 20 new workboats that are able to conduct remotely controlled unmanned operations in areas such as Offshore Survey and Subsea Inspection, Maintenance and Repair(IMR).
The workboats, which are less than 12m long, are designed to collect important data such as bathymetry, pollution levels, currents, seabed condition, weather and bird migration as well as for carrying out the monotonous duty of patrolling coastlines to observe illegal activities including pirating and drug dealing. Completely unmanned, they can either be operated remotely from a fixed Central Command Room(presently located in Ijmuiden, The Netherlands), or a mobile Remote Control Centre that can be located anywhere in the world .RC Dock's new 12m workboats, called 'Marine Autonomous Robotic Intervention Platform' (MARIP), are monitored 24/7 while at sea by a Master and a team of qualified watchkeepers based on-shore in the Control Room.