New Order
Survitec IG system for LNG cruiseship
페이지 정보
작성자
최고관리자
댓글
0건
조회
38회
작성일

23-05-12 14:34
본문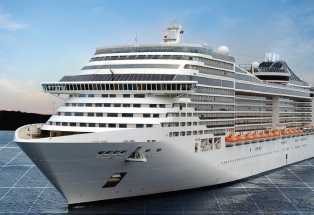 Maritime Protection, a brand of global Survival Technology solutions provider Survitec, has secured an order for a set of nitrogen systems for installation on an LNG-powered cruise ship.
The company, which has hailed the contract as significant, has welcomed the opportunity to support the cruise industry with its transition to alternative fuels, in particular, to offer expertise on the implementation of IG(inert gas) systems as an important safety measure.
Mark Clegg, Managing Director, Fire Systems, Survitec, said: "This order signals Survitec as a trusted partner to the cruise industry. While our Inert Gas(IG) systems have already gained widespread use in other ship types, the passenger ship sector has only recently begun to explore the technology. From our standpoint, a cruise ship is no different from any other vessel. Nevertheless, this latest contract win allows us to expand our market, and we anticipate more orders as more passenger vessels shift towards cleaner fuels."
The scope of supply is for two nitrogen generators, feed-air compressors, valves, and control cabinets. Scheduled for delivery in 2025, the 51,950gt newbuild is the first cruise ship for this Japanese owner to be built in Europe. There is an option for a second vessel.
About ten LNG-fuelled cruise ships are currently in operation, with a further 25 set to join the global fleet over the next five years. Engines operating on LNG, ammonia, and methanol, in particular, require an N2 system for safety reasons.
Maritime Protection's nitrogen systems are easy to install and fully automatic with PLC control.  Furthermore, the system can be supported by the brand's remote assistance offer, which enables support services, such as technical support and troubleshooting, to be delivered remotely.
Survitec also supplies nitrogen IG systems to cruise and ropax ferries running on LNG as a marine fuel, having recently secured orders from shipyards in Poland and Turkey.